Advanced Teachings
25feb(feb 25)18:3030dec(dec 30)20:30Has startedVirtual/ Physical EventAdvanced Teachings
Course Details

In the advanced stages of yoga, the teachings from Kashmiri Shaivism are considered to be the highest, as they are all about the accomplishment of a well-developed Sahasrara. In this course Swami Vivekananda Saraswati graciously initiates into the 112 meditations of Vijnana Bhairava Tantra, well distributed over a period of four years with about 28 slokas and meditations, each. Minimum a week of intensive practice of each given new meditation is recommended.

In some weeks, more than one class can be held and many other techniques from the knowledge of Swamiji, whose origin lies in Kashmiri Shaivism, and also other techniques considered highly valuable stemming from other sources, will be taught.

Advanced Teachings classes will have to respect the other activities at Agama. There will be many weeks with no new teachings and no class, throughout the year. For administrative and other teaching purposes, classes can be postponed, for example when the teacher is giving another Workshop at that time and also for other internal reasons.
What you will learn:
Introduction to Vijnana Bhairava Tantra (VBT)
4 years of 28 shlokas each (of VBT)
Kashmir Shaivism (Trika) lineages of Pratyabhijna Krama and Kaula
Shiva sutra
Spanda karika
Phonemic emanation
The rasa-s and esthetics
The 12 kali-s
and much, much more from Kashmiri Shaivism Teachings
And then there are the supplementary techniques which are not from Kashmiri Shaivism:
methods for the revelation of the Supreme Self (Atman)
techniques for reaching supramental consciousness (samadhi)
yantras, mantras
the 6 magic acts
shamanic breathing
trance
self hypnosis
the nature of the five elements (tattvas)
and others
Note: Kundalini courses, Advanced Teachings and Chakra Tapas cannot be attended simultaneously.
Note: Students of a previous curriculum are required, to also complete the yoga levels up to L23. This is because many advanced techniques eg. from the Advanced Teachings as well as the Chakra Tapas are introduced in the new Levels 14-23 already.
Admission and Application
In the new Agama curriculum, entrance into the Advanced Teachings Program is possible only after successfully obtain Green Sash. If you are willing to join, please enter your data in this Advanced Teaching Application . Admission to the Advanced Teaching Program is subject to approval by the head teacher of the school.
Enrollment deadline: 10th of March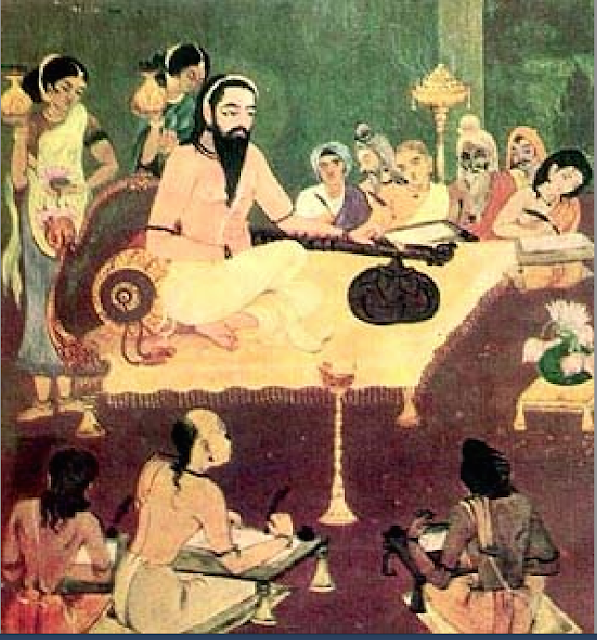 Schedule
New cycle starts February 25th  2023. Every Saturday 10:30am Thailand Time.
The first year module ends December 2023
Classes will have to be announced to the group of students individually. 
Location

Blue Hall + Zoom

Blue Hall,
Online via Zoom
Teachers
Swamiji

Swamiji

The founder of Agama Yoga, Swami Vivekananda Saraswati, or "Swamiji" to his students, is a passionate and dedicated teacher of the authentic lines of Indian and Tibetan Yoga, which are rapidly becoming lost in today's "spiritual marketplace."

In 1998, Swami Vivekananda took full sannyasa vows at the Kumbha Mela in India, at which time he was ordained; his diksha guru bestowing upon him his new and famous name, which means discriminating insight.

Although restrained by a modesty that usually prevents him from discussing it, Swamiji has reached high states of spiritual realisation and samadhi. From this place of knowing, he offers a proven path to spiritual accomplishment in well-articulated concepts. He is one of the few Western Tantric Teachers well-versed in Kundalini Yoga and Gnostic Christianity, and he specialises in the intensely spiritual Tantra Yoga of Kashmir Shaivism.

Swamiji's guidance is felt in many ways at Agama: from in the classroom, presenting Yoga as a living science, based on common sense and joy; to administering various healing techniques, as a practitioner of chiropractic and other healing methods; to lecturing on esoteric Yogic subjects in weekly Satsang; or discussing personal life problems with pupils, possibly in their own language (as he speaks five).

Swamiji inspires by personal example and examples from history, quoting uninterruptedly from scores of ancient texts and spiritual masters – all with a great sense of humour and unmatched character.
Tickets