AGAMA TANTRA INITIATION- ADVANCED TRANSFORMATION RETREAT - Couples & solos!
13mar(mar 13)17:0031(mar 31)20:00Event OverFeaturedCompletedVirtual/ Physical EventAGAMA TANTRA INITIATION- ADVANCED TRANSFORMATION RETREAT - Couples & solos!
Course Details

The Agama Tantra Initiation is offering you an intensive program of personal transformation with a focus on sexuality as a tool for greater spiritual evolution.

This 3-week tantric course focuses on the study, initiation & practice of the powerfully transformative tantric techniques and sexual rituals that integrate your sexual desires & lovemaking with metaphysical Truths, resulting in lasting transformation and refinement at the deepest levels of your body, mind, & Spirit.

Many traditional spiritual paths do not accept sexuality as a means for spiritual evolution and therefore preach sexual abstinence. Also, the modernization of sex has led to all kinds of kink & trends that are limited to merely focusing on the aspects of pleasure and self-gratification. Tantra is unique in that it allows an individual on a spiritual path to harness the secret power of your energies and direct them towards self-realization.
The Agama Tantra Initiation (ATI) was created to provide an intensive program of personal transformation with a focus on sexuality as a tool for greater spiritual evolution. This tantric retreat is a truly groundbreaking experience that combines the study of techniques and rituals in Yoga and Tantra with rational sensibility & mysticism.
The program will facilitate the integration of the principles of Tantra into the deep levels of your consciousness, resulting in an elevated awareness & pure spiritual aspiration.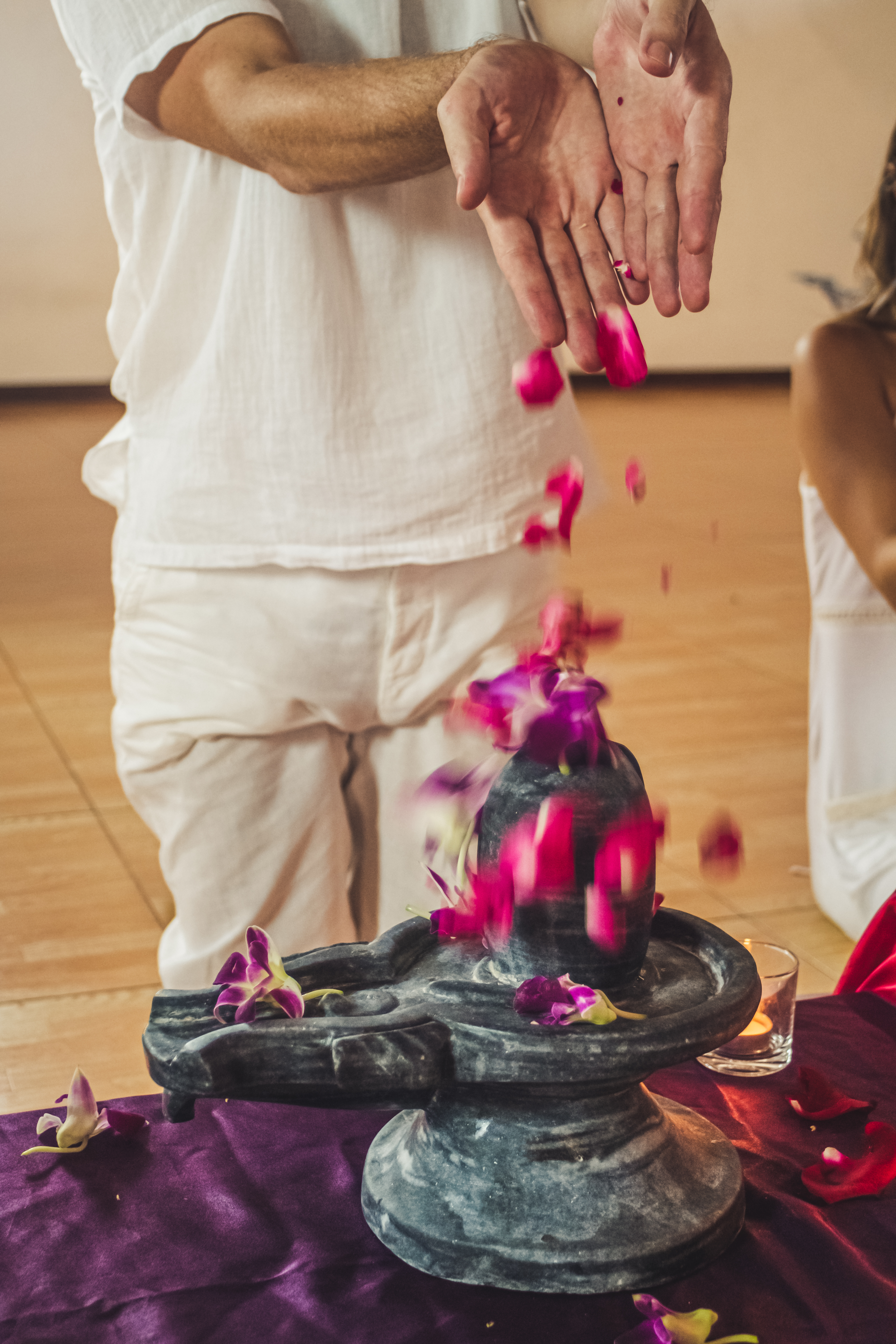 While progressing through the ATI, you will gain a deeper understanding of the sacred Tantric Yoga system and how it can be applied in your daily life. The knowledge, experiences, emotional and mental transformations that you will experience during the ATI will guide and support you in building an authentic tantric life, with brahmacharya (sexual continence) as its foundation, sublimation as its stairway, and transfiguration as its Kingdom.
What you will learn:
Study and physical practice of sacred sexual techniques from authentic tantric texts.
Synchronized love making rituals, held in high consciousness by peers and teachers.
Advanced knowledge of the sexuality, psychology, and energies of the chakra system.
How to practice a healthy detachment from sexual urges, cravings if & when needed.
Techniques and practices in love making rituals.
Techniques and practices in tantric meditations and energy circuits.
Sexual magic.
Recognizing, harmonizing, and coping with emotional and mental dispositions.
How you will benefit:
You will redefine your relationship to sex – transforming it from one of shame, guilt, taboo – to a mystical force, that will be channeled towards your spiritual growth.
You will experience the amplification of your sexual energy & vigor; you will preserve that power within your being. You will experience prolonged, intense orgasms that unleash the inner joy, happiness & love inherent in your soul.
Men will learn to have stronger, longer lasting erections, and be able to make love for extended periods of time, thus becoming excellent lovers, and feeling virile, strong, and confident in their sexuality.
Women will learn to have deep, multiple orgasms that fully express the profound feminine sexuality, your femininity will blossom beautifully, you will feel an enhanced sense of beauty and sexiness, and your body will develop the elegance that gives charm to your every movement.
As a couple, you will experience powerful multiple orgasms together, learning how to prolong and intensify the orgasmic bliss, thus enjoying states of ecstasy together.
You will awaken the kundalini energy, thus refining your sense perceptions, and expanding the field of consciousness to cosmic proportions.
You will have completed the first part of Our Agama Tantra Teacher Training.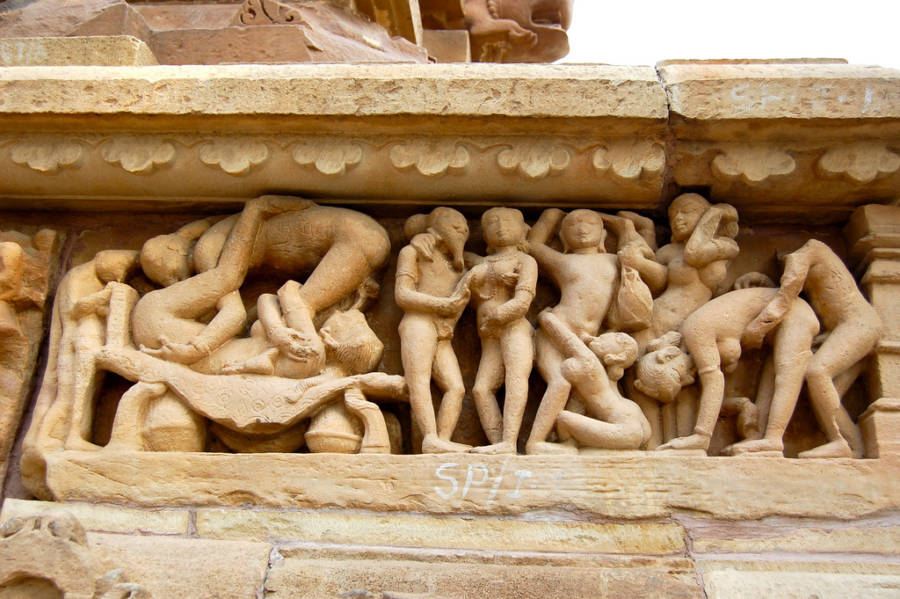 "The ATI was a deeply transformative experience for me.
With the support of highly experienced facilitators, I was able to come to a profound understanding of my patterns and integrate this self-knowledge into more beneficial ways of relating with others.
The excellent tantric teachings and practices have helped me spiritualize my love life and made me feel well prepared to continue my training as an Agama tantra teacher." Student's Testimonial.
Course Requirements:
Level 1, Tantric Conscious Touch, Essence of Tantra and Evolving through Tantra.
Participate in an interview with one of the advanced teachers.
A confirmation from Agama School that you have been accepted to join.
About 1-2 hours per day to practice with your partner.
Important note: After confirmation of the ATI due to the minimum group size requirements, in case of cancellation by the student, a refund is not possible any more.
In case of a positive confirmation of the ATI, a later subscription will be possible.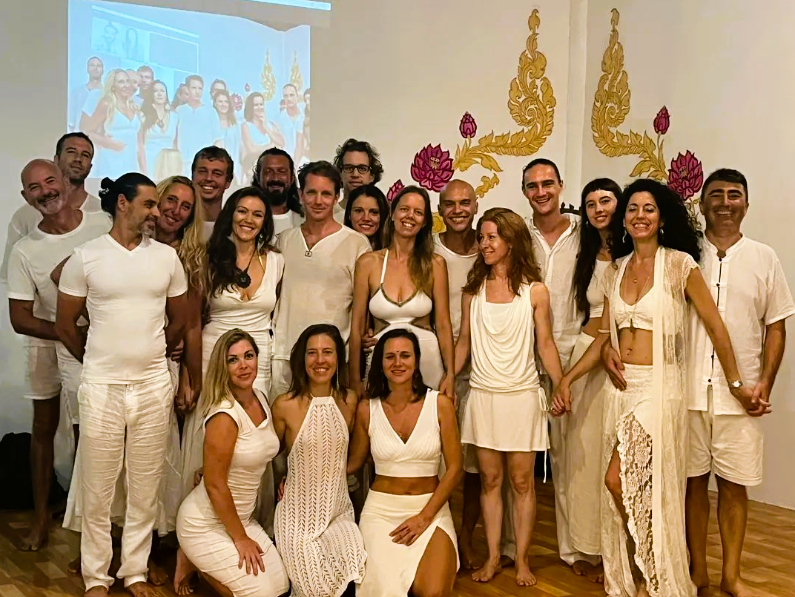 Schedule
Monday to Friday 17 to 20 Thai Time. Couples and solos are welcomed!
We are very happy to provide video recordings for most of our workshops, but we strongly recommend attending them LIVE and using the videos as support. As the method used for the recordings is Zoom, we don't guarantee high-quality performance. Recordings are available during the course and for one week after the workshop has finished.
Location

Shiva Hall + Zoom
Teachers
Bhavani

Bhavani

As a young girl, Bhavani sought secrets of the unknown. She was easily moved to contemplate the deeper meaning of life. Thus, she pursued the mysteries of the forest, stars, and sky. Spending her days in nature, she felt her calling towards a way of life that was very different to the usual.

The tests of youth led her to Tantra as a teen, to embrace her sexuality (which was fragile, and in need of nourishment and healing). Meeting Agama and her Guru Swamiji Vivekananda (2011), was a huge turning point in her life. She transformed, and felt exhilarated, by the profound teachings and tradition of Tantra Yoga.

Additionally, Bhavani is a good and loving mother to a wonderful child, who she gracefully grows up with love, spiritual principles, and wisdom. She has dedicated her life, towards teaching Spirituality, and helping to serve others – so they may evolve on this path. Bhavani is a Senior Teacher of Agama Yoga.

Leela

Leela

Leela is a passionate teacher and therapist who has been dedicated to the practice of Tantra and Spirituality for over 25 years. Her journey began at a young age when she first learned to work with energy and discovered the connection between body, emotions, and mind.

With a Master's Degree in Philosophy and academic studies in Psychology & Sexuality, Leela's knowledge and expertise have been honed through years of experience and training. Agama played a crucial role in her achievements, which inspired her to continue her evolution and teachings in Koh Phangan, Thailand.

Leela's spiritual mission is to spread the knowledge of Spirituality and help those who are curious about it. She is dedicated to helping individuals achieve bliss by integrating the different levels of their being.

Throughout her career, Leela has worked in different countries such as Japan, India, Indonesia, and now Thailand, where she teaches yoga, tantra, and Taoism. Her passion for the mysteries of the universe led her to start doing astrological charts at the young age of 10, and she continues to merge the rational need for scientific precision with the love and longing of the mystic to help others on their spiritual path.

Join Leela in exploring the depths of Tantra and Spirituality and discover the magic of energy and its connection to your mind, body, and soul.

Muktananda

Muktananda

Since 2003, Muktananda has been teaching Agama Yoga. He became a Yoga teacher to inspire other people, and to help them evolve on their spiritual path. Yoga teaching is an evolutionary path for him, too. He prefers an action-oriented spirituality and believes that, amongst many such actions, teaching Yoga is very noble, good, and beneficial to all beings.

Teaching Yoga is a part of his Dharma, in terms of service to humanity and Shiva. Thousands of people have greatly benefited from his love, light, care, and no-nonsense style of teaching. He transmits his profound knowledge and experience in an accessible way, and is beloved for his humour, playfulness, and dedication.

Swamiji

Swamiji

The founder of Agama Yoga, Swami Vivekananda Saraswati, or "Swamiji" to his students, is a passionate and dedicated teacher of the authentic lines of Indian and Tibetan Yoga, which are rapidly becoming lost in today's "spiritual marketplace."

In 1998, Swami Vivekananda took full sannyasa vows at the Kumbha Mela in India, at which time he was ordained; his diksha guru bestowing upon him his new and famous name, which means discriminating insight.

Although restrained by a modesty that usually prevents him from discussing it, Swamiji has reached high states of spiritual realisation and samadhi. From this place of knowing, he offers a proven path to spiritual accomplishment in well-articulated concepts. He is one of the few Western Tantric Teachers well-versed in Kundalini Yoga and Gnostic Christianity, and he specialises in the intensely spiritual Tantra Yoga of Kashmir Shaivism.

Swamiji's guidance is felt in many ways at Agama: from in the classroom, presenting Yoga as a living science, based on common sense and joy; to administering various healing techniques, as a practitioner of chiropractic and other healing methods; to lecturing on esoteric Yogic subjects in weekly Satsang; or discussing personal life problems with pupils, possibly in their own language (as he speaks five).

Swamiji inspires by personal example and examples from history, quoting uninterruptedly from scores of ancient texts and spiritual masters – all with a great sense of humour and unmatched character.

Yogita

Yogita

Yogita was born and grew up, in Israel. Since a young age, she performed gymnastics, and this gave her a good awareness of the physical body. She received her Bachelor's Degree in Physical Education, in 2003. After a long unsuccessful spiritual quest in India, she was blessed to find Agama, in Thailand (2006). Thereafter, she committed herself to the practices whole-heartedly, as that is what her soul was longing for. In 2007, she became an Agama Yoga Teacher, and has since taught in various countries worldwide. Yogita, now, is a Senior Agama Teacher. She has has taken numerous Advanced Initiations, in both Yoga & Tantra (the latter, she was empowered to teach, in 2009). She has dedicated a great deal of her time and energy, into the field of sexual healing, and empowerment in light of spirituality.

Yogita loves to sing, and her voice is one of her greatest gifts. This talent, she uses, to express her devotion to the Divine with Bhakti. Additionally, she has led Bhajan circles for many years. She is extremely passionate about sharing the Tantric Teachings with women. She loves to teach "Complete Femininity", as it has truly transformed her life, and contributed to her spiritual evolution, as a woman on the Tantric Path.

Trainings in Psycho-Spiritual work over the last nine years, have also greatly influenced her approach to teaching. Teaching Yoga has increased her enthusiasm for Spirituality, and made her a stronger practitioner. Yogita is eternally grateful to Swami Vivekananda Saraswati, who founded this exceptional yoga school and remains its Head Teacher. His generous heart, and dedication to teaching Yoga, have been an endless source of inspiration on her path – as a disciple and teacher herself.
Tickets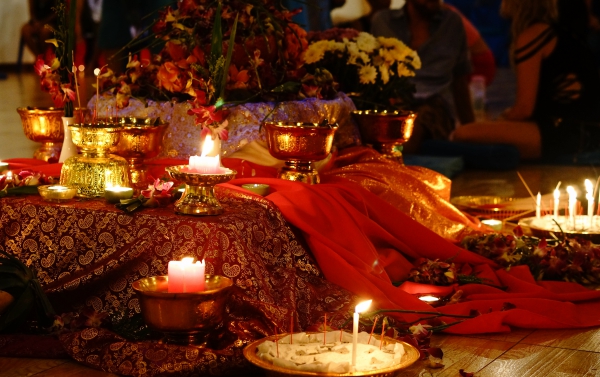 Tickets are not available for sale any more for this course!