11oct(oct 11)17:0023(oct 23)20:00Has startedFeaturedInvoking Angels
Course Details

Angelology is the study of the Angels & Angelic Hierarchies. The existence of Angels has been confirmed by Zoroastrianism, Judaism, Christianity, & Islam. In this rare & magical workshop you will explore what the Angels are, you will contact them through meditations, invocations & rituals.

Through this work, you will gain a deeper understanding of the structure of the subtle universe, not only from the standpoint of Eastern traditions such as Hinduism and Buddhism, with their various planes of consciousness and classes of spirits and entities, but also from the standpoint of Western traditions, illustrated by Gnosticism, Kabbalah, and esoteric Christianity.
What you will learn:
Learn who the angels are, where they come from, and how to interact with them.
How you will benefit:
You will develop a rich & deep faith in the Angels, and the Divine Consciousness.
You will commune with your Guardian Angel, and you will notice how the Angels respond to your requests.
You will deeply engage into the different functions of Angels, such as how the angels serve the Divine purposes, and how powerfully they can help you in your evolution, as well as help you when you call upon them, offering protection, healing, telepathic transmission of Divine messages, and more.
Watch here a Satsang about Spirits and Angels by Swamiji.
Student Testimonials: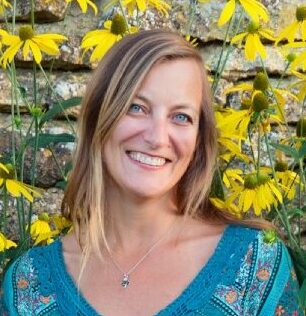 "This was a very unique and fascinating course. I don't think it is available, anywhere else in the world! Swami's transmission, is what made it so special. I felt filled with grace and light, and experienced the help of Angels right during the course, which was such a wonder." Andra, Estonia.
"Angelology, in both East & West, is reduced to speculation or ridicule. Nowhere else, besides Agama, are details of the Divine Hierarchy given to students not initiated for decades prior. Swamiji provides the Grace and discrimination necessary, required to outline the transcendent with the utmost clarity and transparency. Even more striking, are the practical steps given, for how contact with Angels is possible. This course completely altered the perception of 'Angels' I previously had. It was a monumental gift for me, on my path. I will repeat it, every single time it is offered." Max, United Kingdom.
Course Requirements:
None. Open to all!
Time

11 (Monday) 17:00 - 23 (Saturday) 20:00(GMT+07:00) View in my time
Location

Blue Hall,
Online via Live Zoom and Recordings
Schedule
Sessions: Monday - Saturday, 17:00 - 20:00 Bangkok Time. Recordings are available for one week after the workshop has finished.
Teachers
Swamiji

Swamiji

The founder of Agama Yoga, Swami Vivekananda Saraswati, or "Swamiji" to his students, is a passionate and dedicated teacher of the authentic lines of Indian and Tibetan Yoga, which are rapidly becoming lost in today's "spiritual marketplace." In 1998, Swami Vivekananda took full sannyasa vows at the Kumbha Mela in India, at which time he was ordained; his diksha guru bestowing upon him his new and famous name, which means discriminating insight. Although restrained by a modesty that usually prevents him from discussing it, Swamiji has reached high states of spiritual realisation and samadhi. From this place of knowing, he offers a proven path to spiritual accomplishment in well-articulated concepts. He is one of the few Western Tantric Teachers well-versed in Kundalini Yoga and Gnostic Christianity, and he specialises in the intensely spiritual Tantra Yoga of Kashmir Shaivism. Swamiji's guidance is felt in many ways at Agama: from in the classroom, presenting Yoga as a living science, based on common sense and joy; to administering various healing techniques, as a practitioner of chiropractic and other healing methods; to lecturing on esoteric Yogic subjects in weekly Satsang; or discussing personal life problems with pupils, possibly in their own language (as he speaks five). Swamiji inspires by personal example and examples from history, quoting uninterruptedly from scores of ancient texts and spiritual masters – all with a great sense of humour and unmatched character.
Tickets