Spanish Hatha Yoga Classes
01nov18:0001dec20:00OnlineSpanish Hatha Yoga Classes
Course Details

Our Argentinian Agama teacher, Carla, offers Hatha Yoga classes in her native language, Spanish. Join her LIVE via Zoom every Friday for a 2 hours class.

You can choose between doing the full month (four classes) or drop-in the days of your preference.

The classes are designed for all levels of students, beginners can benefit by starting to explore how the different yogic positions called Asanas improve not only physical health but help awakening beneficial emotions and clear states of mind. More advanced students have the opportunity to explore deeper the subtle centre of energy (chakras) and receive the benefit of a group practice.

Prepare your yoga mat and enjoy your classes in Spanish. Thank you!
What You Will Learn:
Instruction in Yoga asanas, pranayama, mudras & bandhas with correct physical performance and the energetic and healing effects.
Using asanas to direct energy for physical and emotional healing effects.
Practices for deepening relaxation & eliminating stress
Techniques for developing mental concentration and visualization.
How You Will Benefit:
A deeper understanding of yourself.
Strengthening of your physical body.
Increased willpower and confidence in yourself.
Emotional balance and internal harmony.
Student Testimonials:
"I can highly and heartfully recommend Carla's classes, she is amazing really knowledgeable and inspiring, kind and funny. It's been an extraordinary experience getting to know more about yoga, its philosophy, anatomy, meditation and different styles of yoga practice. You can meet a lot of mind-liked people and make new friends. I had fun while learning and practising and I would definitely come back. Go and sign up !!! Me gustó mu cho la experiencia, la profe Carla es muy simpática y amable! Vamos, animarse!" Vale von Walter, Boyaca, Colombia.
"I had a private yoga session with Carla and I enjoyed it a lot. The yoga class is closed to what I've known when I lived in China, Carla knows a lot about the spiritual aspects of yoga. Would definitely recommend it!" Jessica Frss, Billy-Montigny, France.
---
Nuestra profesora de Argentina, Carla, ofrece clases de Hatha Yoga en su lengua materna, el español. Sumate EN VIVO a través de Zoom todos los Viernes para una clase de 2 horas.
Una práctica tranquila e interiorizada destinada a promover la armonización, el equilibrio y el apaciguamiento de todo el ser, en especial de la mente!
Las clases están diseñadas para todos los niveles de estudiantes, los principiantes pueden beneficiarse al comenzar a explorar cómo las diferentes posiciones yóguicas llamadas Asanas mejoran no solo la salud física sino que ayudan a despertar emociones beneficiosas y estados mentales claros. Los estudiantes más avanzados tienen la oportunidad de explorar más profundamente el centro sutil de energía (chakras) y recibir el beneficio de una práctica grupal.
Puedes elegir entre hacer el mes completo (cuatro clases) o acudir los días de tu preferencia.
Vamos! Prepara tu yoga mat y disfruta de tus clases en Español. Muchas gracias!
Lo que vas a aprender:
Instrucción en asanas de Yoga, pranayama, mudras y bandhas con el correcto desempeño físico y los efectos energéticos y curativos.
Usar asanas para dirigir la energía para efectos curativos físicos y emocionales.
Prácticas para profundizar la relajación y eliminar el estrés
Técnicas para desarrollar la concentración mental y la visualización.
Beneficios:
Comprensión más profunda de ti misme.
Fortalecimiento de tu cuerpo físico.
Aumento de fuerza de voluntad y confianza en ti misme.
Equilibrio emocional y la armonía interna.
Testimonios de Estudiantes: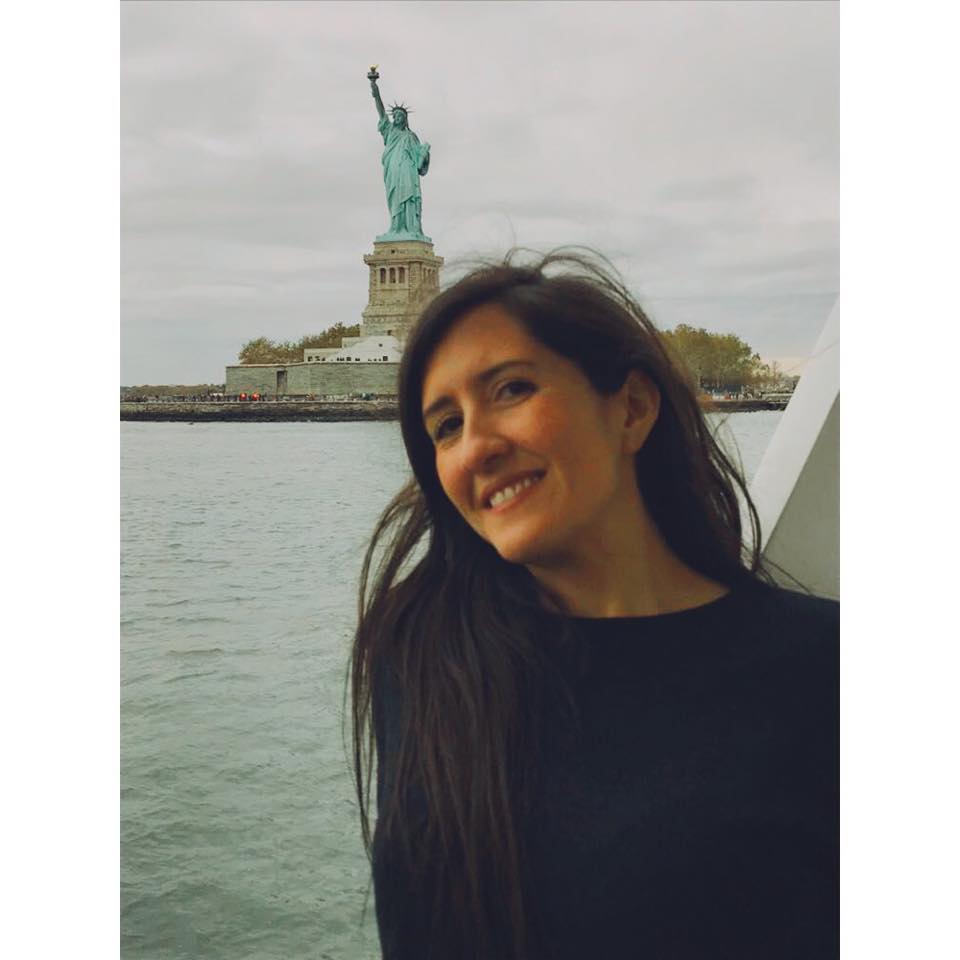 "Nunca había practicado yoga antes y siempre fui muy incrédula respecto a los resultados. Sin embargo, Carla con toda su paciencia y amor me introdujo en este mundo hermoso! Eternamente agradecida y lo recomiendo muchísimo!" Belen, Buenos Aires, Argentina.
Cover Photo by https://heyguapos.com/
Schedule
Todos los viernes de 18h a 20h Thai Time. 
Location

Zoom

Online via Zoom
Teachers
Carla

Carla

Carla 'began teaching' as a little girl, always wishing to share what she found meaningful and transformative. Initially, she was prone to all physical activities. She practiced gymnastics throughout her childhood, giving her a wonderful awareness of her physical body. Carla was also a committed Christian practitioner. Yet, as she continually sought connection through touch, she found herself frustrated with religious dogma surrounding sex. Thus, she became an Atheist.

She left her home country to travel overseas, and an inner journey began.
After four years of travelling and living abroad, she was guided to Agama.
She came in search of Sexual Tantra, and the discovery of meaningful relationships. The first lecture she attended, was Isvara Pranidana. She felt so touched, that she then knew she had found her place in the world. Bhakti Yoga, Hatha Yoga, and Sexual Tantra, are Carla's favourite tools to access the Divine.