Tantra in Relationships
23oct(oct 23)17:0027(oct 27)20:00Virtual/ Physical EventTantra in Relationships
Course Details

Discover the difference between "ordinary" and "spiritual" relationships. Discover the Masculine & Feminine Tantric Archetypes. Become accustomed to the Kama Sutra. Learn of typical relationship dynamics, and delve into the deeper meanings behind them.

Learn to integrate your relationship, into a sincere part of your spiritual practice. In this Workshop, you will discover the pros & cons of each relationship type, and will receive a clear understanding of how to choose the best style of relationship that complies with your lifestyle, personality, and spiritual goals. Practical tips for how to deepen whichever relationship type you choose, shall be given. Discussions will be led over 'how to cultivate detachment', 'how to communicate and deal with emotions like jealousy', and most importantly 'how to transmute these emotions, within your relationship with your partner, when they arise'. Insights regarding the importance of communication, and The True Nature of Love are guaranteed.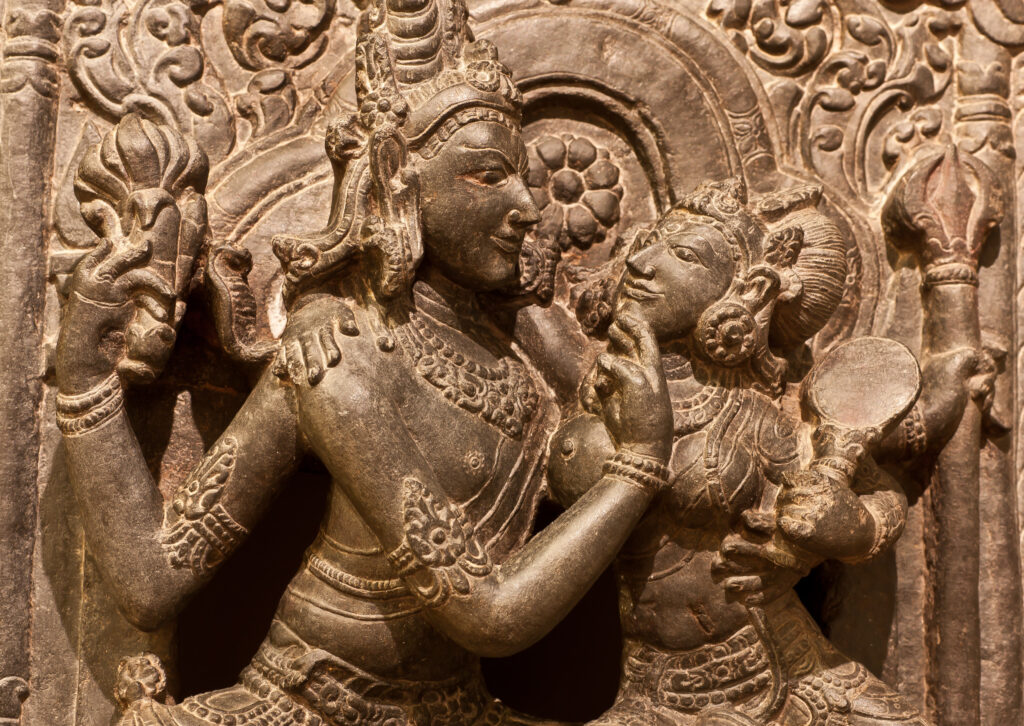 Schedule
Mon-Fri 17:00-20:00
We are very happy to provide video recordings for most of our workshops, but we strongly recommend attending them LIVE and using the videos as support. As the method used for the recordings is Zoom, we don't guarantee high-quality performance. Recordings are available for one month after the workshop has finished.
Teachers
Carla

Carla

Carla 'began teaching' as a little girl, always wishing to share what she found meaningful and transformative. Initially, she was prone to all physical activities. She practiced gymnastics throughout her childhood, giving her a wonderful awareness of her physical body. Carla was also a committed Christian practitioner. Yet, as she continually sought connection through touch, she found herself frustrated with religious dogma surrounding sex. Thus, she became an Atheist.

She left her home country to travel overseas, and an inner journey began.
After four years of travelling and living abroad, she was guided to Agama.
She came in search of Sexual Tantra, and the discovery of meaningful relationships. The first lecture she attended, was Isvara Pranidana. She felt so touched, that she then knew she had found her place in the world. Bhakti Yoga, Hatha Yoga, and Sexual Tantra, are Carla's favourite tools to access the Divine.

Lucila

Lucila

Lucila's spiritual journey began in her early childhood, at a Catholic School in Buenos Aires, Argentina. As a child, she was fascinated with Churches and Saints. During her adolescence, she faced the temptations of living in a big city, and lost her faith on the path.

After many travels, studies, and an ardent inner search, a dear friend told her about Agama. Since then, she has never left. She found the true purpose of her life, under the guidance of her beloved Swamiji. Now, she is very enthusiastic about sharing these wonderful spiritual teachings with the world.

Miguel

Vera

Vera

Vera began her journey at Agama with a Tantra workshop, which inspired her to join the Hatha Yoga Level 1 program to go deeper into the Agama teachings. She soon realised that she had found a true spiritual path and stayed at Agama since then, following the curriculum and reconfirming her commitment to Self-realisation. Becoming an Agama teacher brought a much deeper comprehension of the teachings and strengthened her faith and purpose in life. Vera is grateful to be able to pass on what she has learnt and dedicates her life to be in service to the Truth.
Tickets