27sep(sep 27)08:3002oct(oct 2)12:30Event OverTantra Therapist Training - Recovering the Fire
Course Details

Recovering the fire.
What You Will Learn:
Sexual dysfunction and tantra therapy.
Couple's therapy.
Reflexology for therapy on sexual dysfunctions
Meditations from different traditions (Silent, dynamic, dance).
Breath Work
Sharing circles
Hatha yoga
Chi kung
Student Testimonial:
"Leela is an amazing teacher when she speaks provide so much information about the topic that you will catch everything really fast. If you have questions she will give you clear answers and encourage you to dive into the classes and get more knowledge, she doesn't speak from a book, she speaks from her personal experiences." Luz, Venezuela.
Course Requirements:
This course is structured, so that both Beginners & More Advanced Practitioners, can benefit. Once you have booked a place, an application form will be required. Thereafter, you will notified as to whether you have been accepted. If not, you will receive a full refund.
Time

September 27 (Monday) 08:30 - October 2 (Saturday) 12:30(GMT+07:00) View in my time
Location

Tara Room on the Campus
Schedule
Sessions: Monday - Saturday, 8:30 - 12:30 Bangkok Time.
Teachers
Leela

Leela

Leela has taught Tantra & Spirituality, since 1995. She first learned to work with energy, whilst still young. Ever since, she has dedicated her life to understanding the connection between body, emotions, and mind. She holds a Master's Degree in Philosophy, and Academic Studies in Psychology & Sexuality. Agama played an important role in her achievements, and for this reason, she decided to live and continue her evolution in Koh Phangan, Thailand. Her spiritual mission is to spread the knowledge of Spirituality, and to help those who have a curiosity regarding it.
Tickets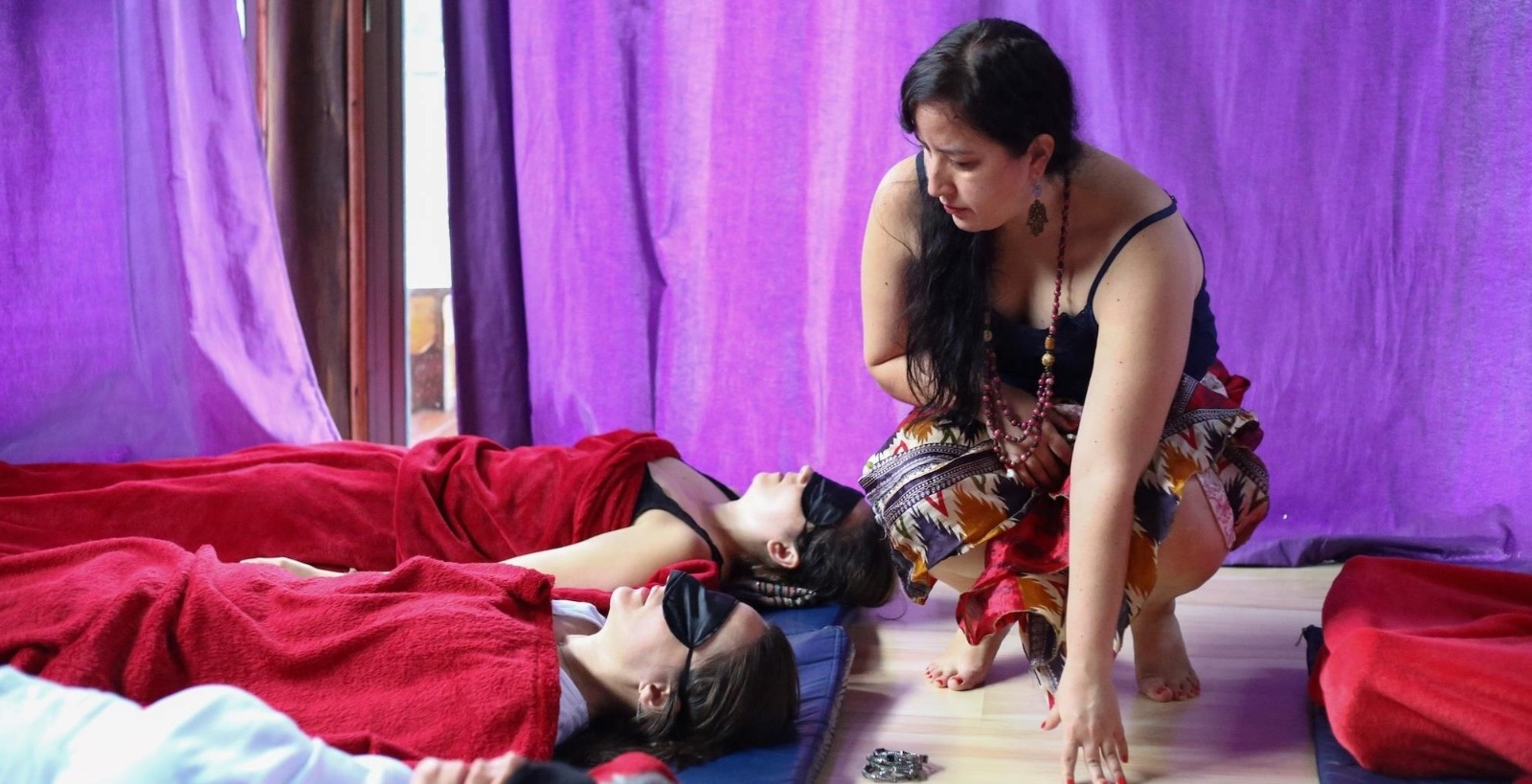 Tickets are not available for sale any more for this course!