03dec(dec 3)14:3005(dec 5)19:00Crown Chakra Retreat
Course Details

This course focuses on the activation of Sahasrara, "The Crown Chakra". Sahasrara is the highest chakra in Yoga, and the Ultimate Spiritual Goal.

Initiation from Dharmananda, an Advanced Teacher, will be given. A powerful seed will be planted in you, energetically, aiding you here-on.
What You Will Learn:
The spiritual value of The Crown Chakra in daily life and your spiritual evolution.
The nature of mindfulness and pure awareness.
Different meditation techniques from Tantra, based on Sublimation and Kundalini Awakening.
How You Will Benefit:
You will gain the ability to disassociate your mind from your consciousness.
You will gain the ability to be more centred, and in control over your emotions & mind.
Living in the present moment, and its value in daily life.
Student Testimonials: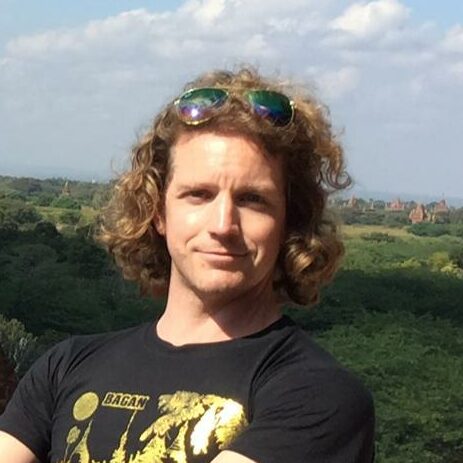 "I am forever grateful for this very peaceful retreat, which brought me closer to my Spiritual Home in the Crown Chakra, Sahasrara. It taught me some amazing, and very rare meditation techniques, which somehow made me feel more whole, embracing the entire being through all the chakras in a very tantric way. In this retreat, for the first time, I also clearly understood and heard the Nada, the subtle sound of the Laya Yoga meditation. Thank you so much!" Florian, Germany.
"Agama is truly amazing. The teachers are so knowledgeable, skilled and genuinely dedicated to ensuring the development of their students' path, that it's quite impossible to leave one of their courses with anything but an open heart and mind. I would, and constantly do recommend going to Agama to anyone who is interested in actually evolving and furthering their spirituality, yogic and tantric knowledge, and more importantly themselves as a whole. You'll leave the school in a whole lot better shape (physical, mental, spiritual) than you were when you walked in." Ebba, Germany
Course Requirements:
All students welcome. Familiarity with Level 1, would assist a student's understanding.
Time

3 (Friday) 14:30 - 5 (Sunday) 19:00(GMT+07:00) View in my time
Schedule
Sessions, Daily: 14:30 - 19:00 Bangkok Time.
We are very happy to provide video recordings for most of our workshops, but we strongly recommend attending them LIVE and using the videos as support. As the method used for the recordings is Zoom, we don't guarantee high-quality performance. Recordings are available for one week after the workshop has finished.
Teachers
Dharmananda

Dharmananda

Dharmananda was born in 1977, in Israel. In 2001, he started practicing Yoga and Tantra. In 2005, he also began teaching. His main passions are Kundalini Yoga & Meditation. Since 2008, he has led meditation retreats at Agama, focusing on cultivating concentration of the mind, awareness, and the attainment of high states of consciousness.
Tickets